Vörulýsing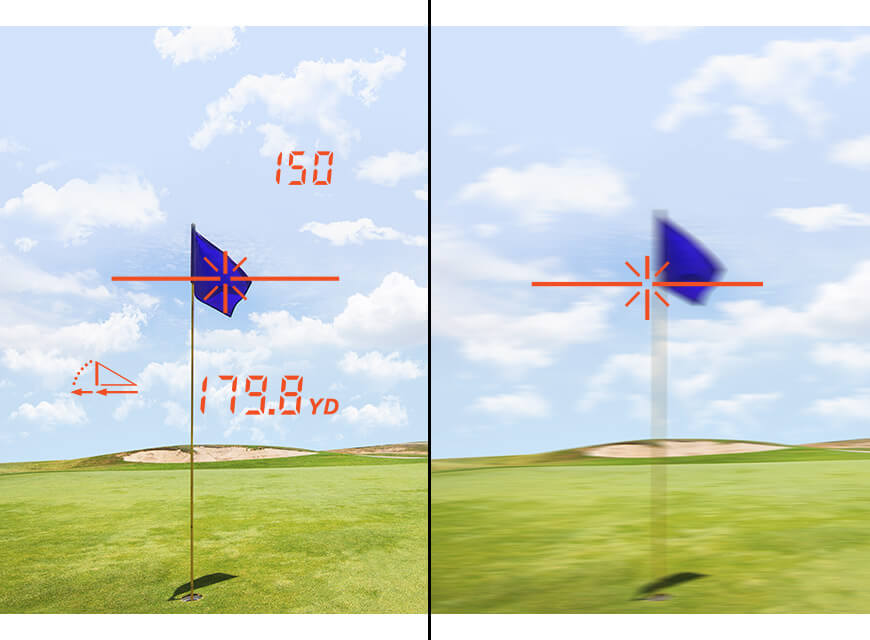 Unshakable confidence.
Borrowing technology from Nikon's innovative cameras and lenses, the COOLSHOT PROII counteracts hand shake and environmental factors to steady both your view and the ranging laser. It's easier to find your target, and it's easier to lock onto it.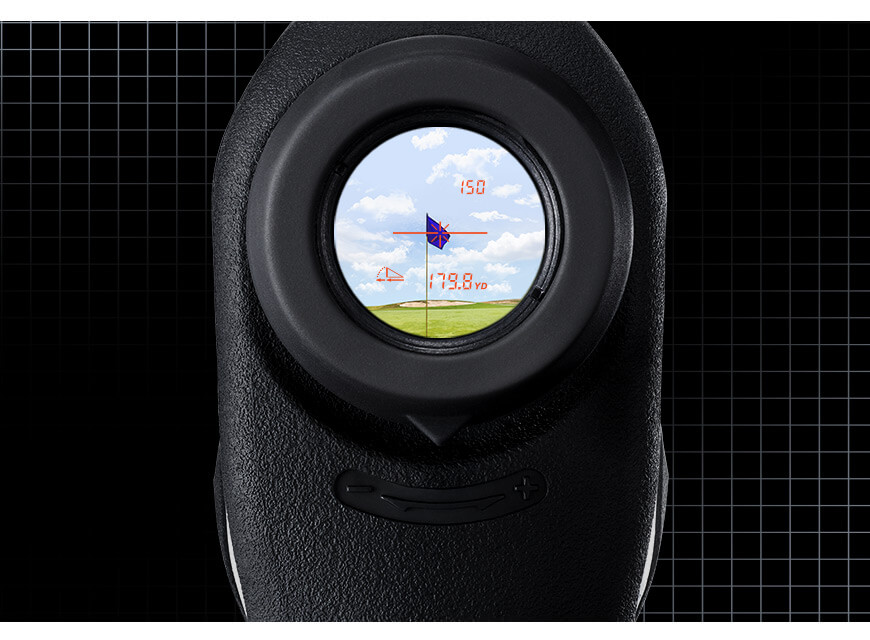 Fast. Accurate.
HYPER READ technology provides near-instant measurements (approx. 0.3 seconds) that are comfortably visible within the bright, crystal-clear OLED display. Explore more options for your shots without slowing down your game.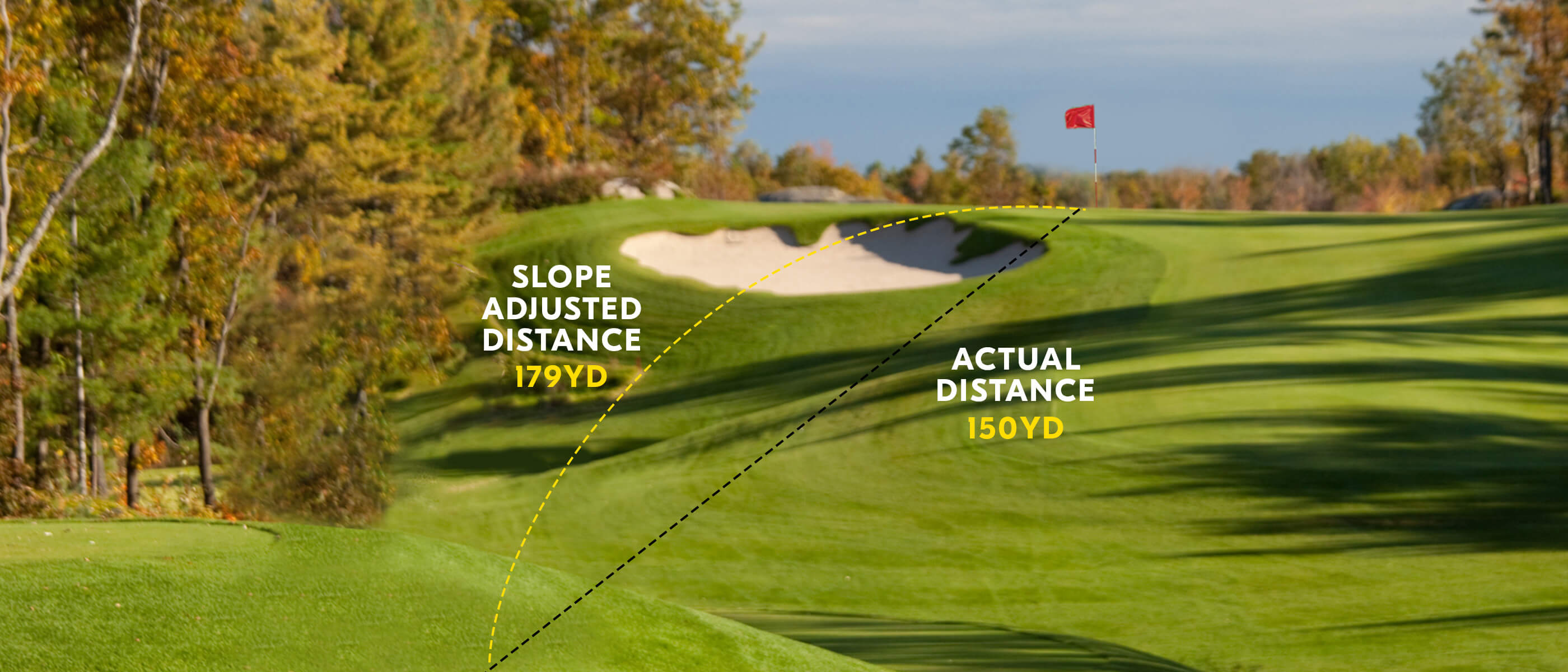 Slope-adjustment when you want it.
Turn on ID (incline/decline) mode, and your distance will factor in slope, crucial for uphill and downhill shots. When slope must be off for competitive play, an onboard Actual Distance Indicator (ADI) LED signals compliance.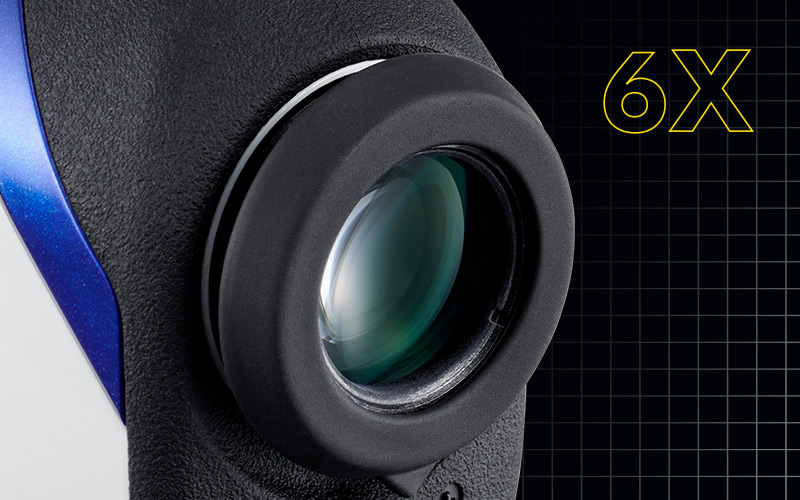 Oh, what a view.
Nikon has been a world-leader in optics for more than 100 years. The COOLSHOT PROII uses a brilliant 6x power monocular with Nikon's innovative anti-glare and high-contrast coatings, plus a diopter adjustment to fine tune for your vision.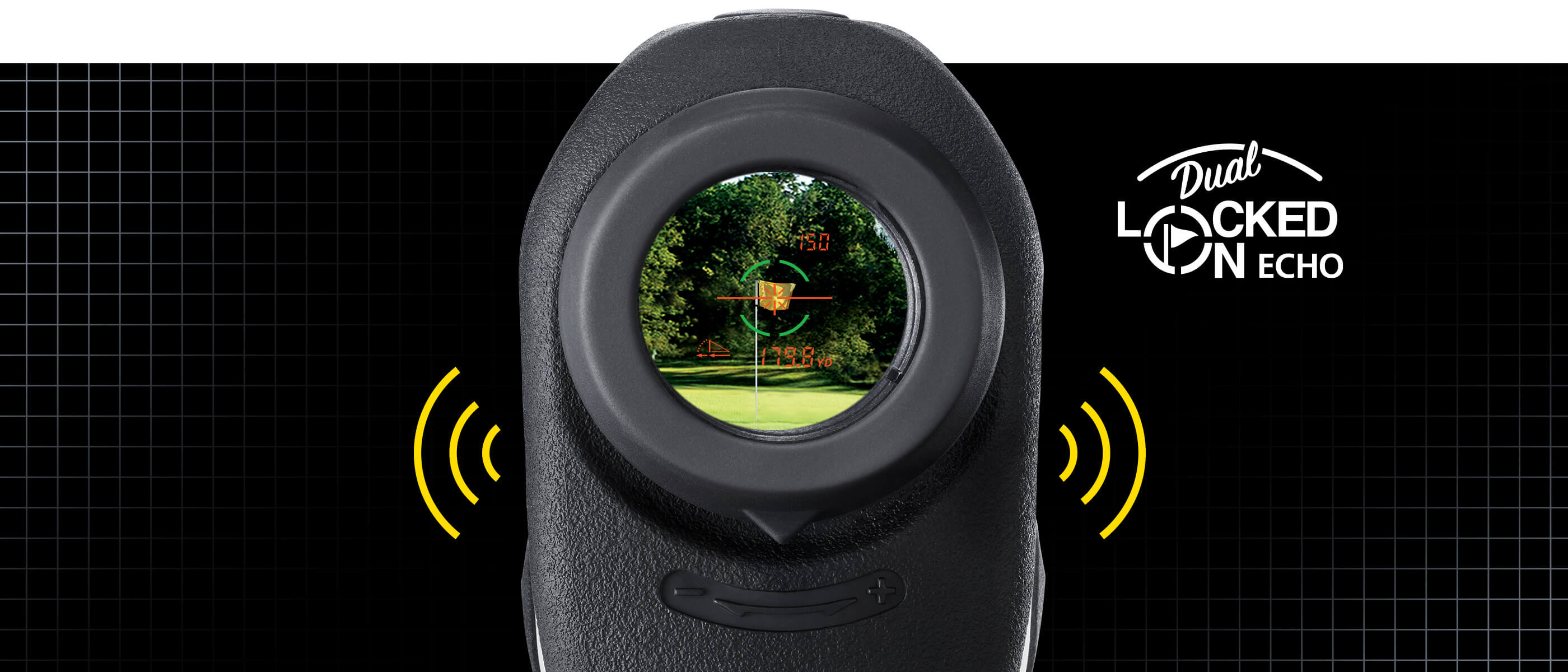 Lock onto the flag.
Targeting the pin? DUAL LOCKED ON ECHO—confirms you've hit the flag and not something in the background. It also gives a green visual cue and a pleasant audible confirmation that you're measuring the pin, not a tree or other object 20 yards behind it.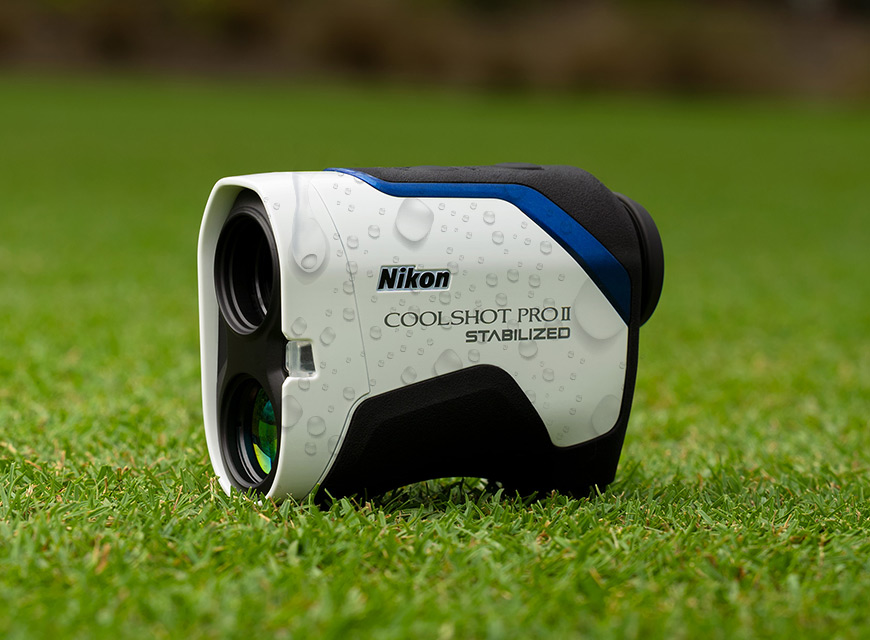 Waterproof. Fogproof.
A little bad weather or rain won't keep you off the course, and it won't stop the COOLSHOT PROII from performing.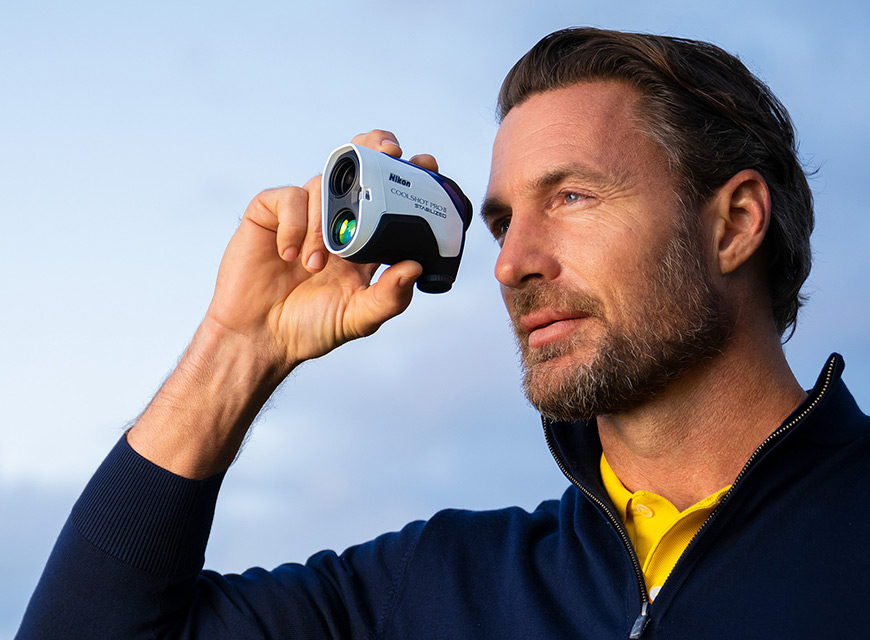 Small. Light.
The last thing you need is bulky gear out on the course. The COOLSHOT PROII is not much larger than a smartphone and it's lightweight at just 6.3oz for ease of use & pocketability.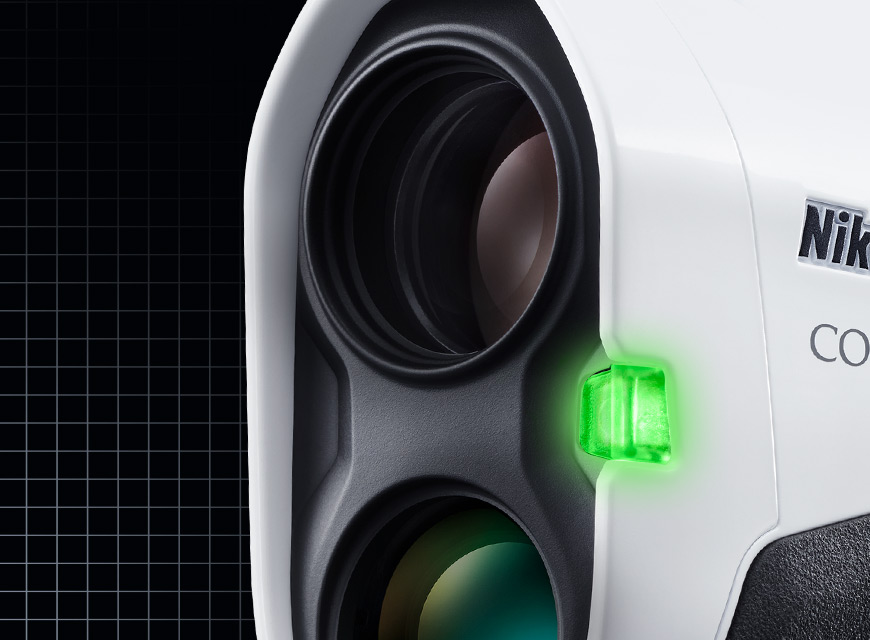 Competition approved.
When slope-compensation is not allowed, the Actual Distance Indicator (ADI) LED tells your competition you're not using the ID Technology mode.